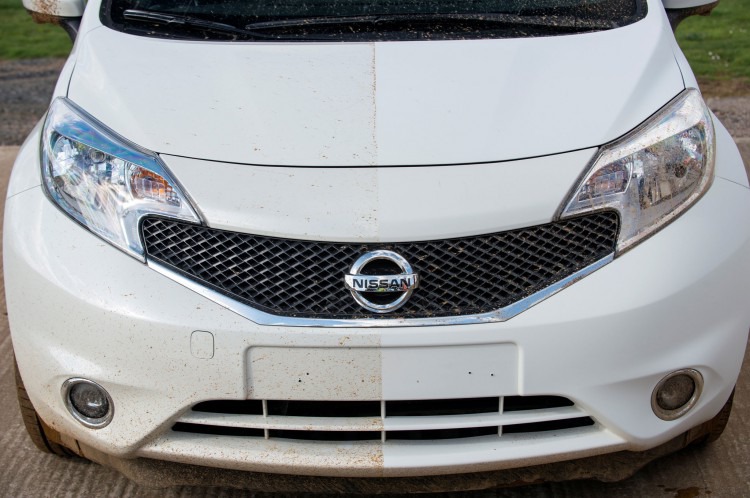 #

Transports: Automotive/ Aerospace
NISSAN NOTE : 'WORLD'S FIRST SELF-CLEANING CAR'
Nissan Prototype Aims to Make the Carwash a Thing of the Past
Nissan is on a mission to make your life easier, they have recently begun testing a new paint technology with the Nissan Note. The paint technology, called Ultra-Ever Dry, repels water, mud and oils.
Nissan is calling the new Nissan Note prototype, the 'world's first self-cleaning car' and claim – drivers may never need to wash their car again.
In reality the prototype, Note, does not self-clean, instead the 'super hydrophobic' and 'oleophobic' paint is extremely resistant to water, dirt and oils. It prevents those materials from sticking to the car by creating a barrier of air between the paint and the environment.
The paint sold by UltraTech International Inc, will continue to be tested by Nissan and no decision for a wide-scale roll-out has yet been taken.